About JILLYAN SCARPA
An Experienced Professional!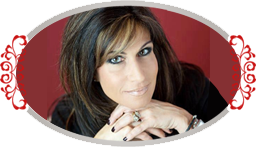 YOU. BEAUTIFUL.
Jillyan Scarpa is passionate about bringing out the most beautiful you.
A professional makeup artist and makeup educator for 15 years, Jillyan is well-known and well-respected for her skill, artistry, expertise and her ever-optimistic, perfectionist work ethic. Jillyan works with all age groups, ethnicities, styles and projects. She is a former national educator/trainer for M.A.C. Cosmetics. She is also a contributing beauty writer for magazines and is an expert beauty, makeup and skin care source for journalists.
Jillyan's client roster includes: high-end actors, fashion photographers, Fortune 500 executives, television and film producers, print and runway models, brides, non-profit events … and moms, daughters and sisters who want to look as good as they feel.